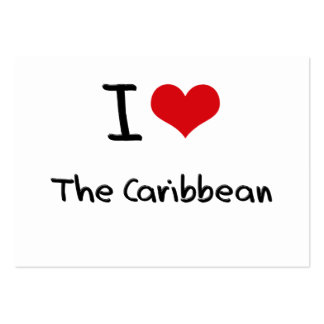 As 2013 comes to a close, there is some reflection and some planning taking place.  Within various circles it is not as optimistic as one would hope for at this time of year.  Many are bracing for an upcoming year of severe challenge with the massive layoffs, at least on our scale, announced for the public service.  The possibility of salary cuts and freezes does not offer any greater comfort, yet they serve as an alternative choice to being severed.
The business environment is not one that would be endearing at this stage unless:
You decide to only live here but work every where else.
You embrace technology to do productive work overseas especially as resources of both client and provider are limited.
One should be always observant for opportunities to serve.  They are always present and seldom capitalized upon as too many are busy looking after their own needs and miss these times to serve.
We adjust our attitudes from complaining to thanksgiving. Stop groaning on Monday's and have an attitude of thankfulness and willingness everyday.
Recognize that our education is not to flaunt qualifications, but to actually put them to use in building and establishing a better economy.
We stop being selfish, recognizing that independence is important, but interdependence is where the opportunities truly exist.  Being able to work strategically will ensure that wealth and resources constant beat a path to your door.
Some may gawk at this, but I'll say it anyway. Put God first when you are planning your business. Too often we only call upon him when we make the wrong decisions, take the incorrect actions, and then need a miracle to bring about a favorable solution.
Learn to sell.  Many complain about not liking sales and what's involved in the sales profession.  It is among the oldest professions of the world.  Know yourselves, your products, their performances, what environments they function in best. You should also know the best rebuttals to objections, they should never stump you twice.
Learn a language. Even if you are not fluent, the relationships built just by trying can auger well for the future.
Outsourcing is becoming a skill.  No longer are hiring people in-house to do various tasks will be sustainable.  With the ability to literally have business in the palm of your hand through the use of technology.  Just about everything from plans, analyses, through to decisions on projects can be made at the speed of sound. Conference calls and meetings no longer require huddling in the same room.
There are apps for almost everything, but good professionals are still needed. Learn how to work with your chosen professionals and pay them well. Not everything is available at a discount.  Professionals don't undercut others to get an assignment, remember if things go wrong there's no such thing as a discounted law suit.
We need to be more sophisticated in business. The one size fits all approach of attorneys saying to incorporate businesses without understanding the strategy behind what the owner wants to achieve is past time. Learn your intellectual property, corporate affairs and matters of corporate governance.
Why are you getting into business?  When do you want to get out of business?  How do you  plan to do so?  These are just three questions that you need to carefully answer.  I have found many people can put money into a business; yet they do not know how to take it back out.  Why just have one business?  Learn to work with people; the old nonsense of it you want something done well you have to do it yourself will get you an early grave.
There's so much more I can write, but I've decided to stop here.  Get a little exercise do something other than work all the time, and make 2014 an enjoyable one.  Be sure to check back on this blog, I'll put up some more useful information and tips for those who are interested. Going forward I'll put my freebies in fora like this.  When consulting with your professionals – Attorneys, Accountants, Business Advisory Services, Architects, etc. expect to have to pay them. They have to pay to get their information to adequately advise you.
Here's wishing you a splendid 2014.  Being to put plans in place to realize your dreams; not only for business, but for your personal lives as well.
Richie B. is a Business Development Specialist.  He lives in the Caribbean in beautiful Barbados – The pendant in the chain of Caribbean Islands (just look at your map and see).